Danfoss Maintenance Contracts
Given the rigors and challenges faced in today's facilities and applications, even the best performing drives need protection. WJ Electrical Based in Falkirk Central Scotland, are well suited technically and geographically to provide service and support  which offers the comfort of knowing your Danfoss Drives are fully protected and serviced well into the future.
DrivePro™ begins where the warranty leaves off. These contracts are available for many drives nearing the end of the standard warranty or extended warranty.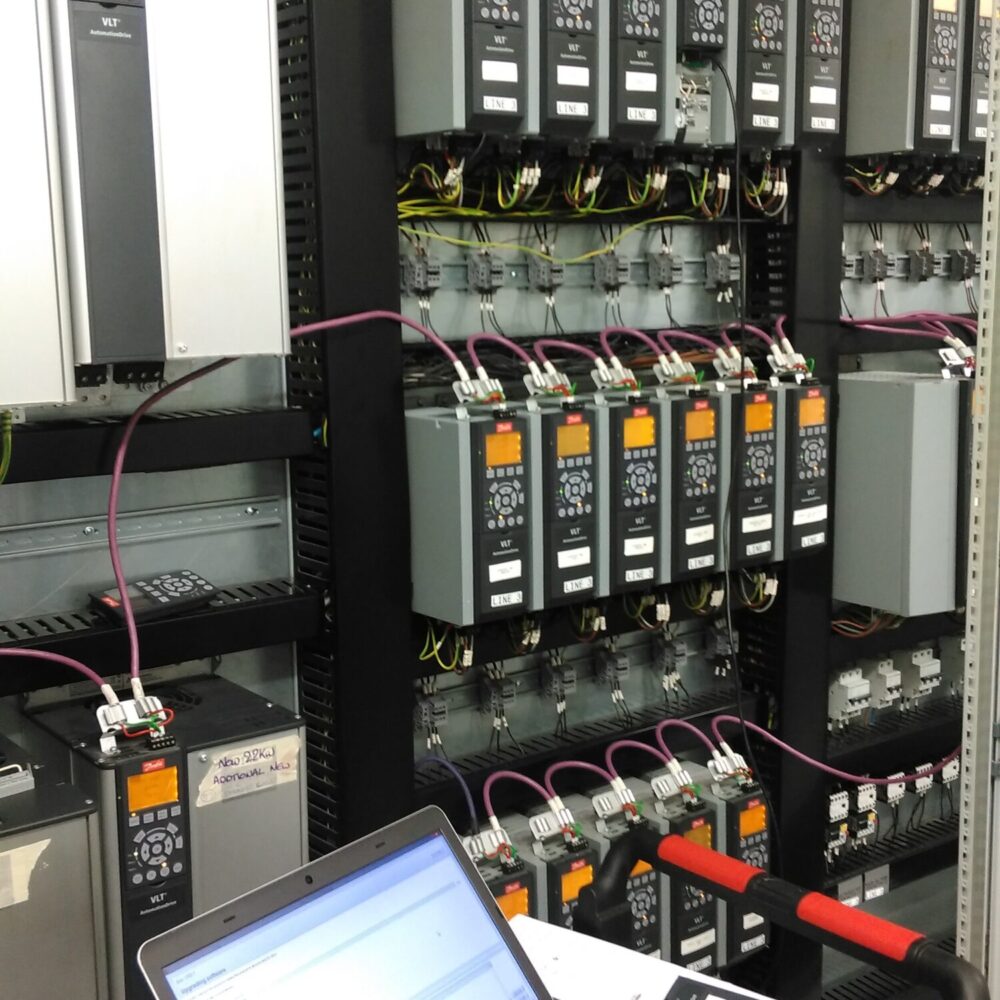 Service support simplified with WJ Electrical Falkirk
The Danfoss Service Contract eliminates unexpected expenses. Product failures due to defects in materials or workmanship are covered, even if the parts simply wear out during normal use. One call provides the WJ Electrical/Danfoss customer with professional technical support and repair service.
Total support security
A service contract for you Danfoss product with WJ Electrical minimises downtime and saves energy while ensuring facilities remain comfortable and processes remain productive.  Our Danfoss Service Contracts provides additional years of protection. Investing in a multi-year contract ensures the inflation costs are avoided. A Preventive Maintenance (PM) contract can be combined with an WJ Electrical Service contract. The PM includes periodic cleaning, inspection and adjustment to ensure systems remain at peak efficiency. The WJ Electrical Service team is also available to discuss customised service contracts to meet specific customer needs.
Danfoss Drives 
Authorised Service Partner
The Danfoss Service Contract is available in multiple versions:
Standard workshop repair
provides service in our Danfoss authorised repair center.
Enhanced Onsite
provides the rapid response of local, Danfoss factory trained technicians to your location.
Exchange contracts
provide rapid replacement of the entire product.
Contact us today to see what plan suites your needs
Or call — 01324 633203
Contact our team and we can help you
15 Almond Rd, Middlefield
Falkirk, Stirlingshire, FK2 9HQ